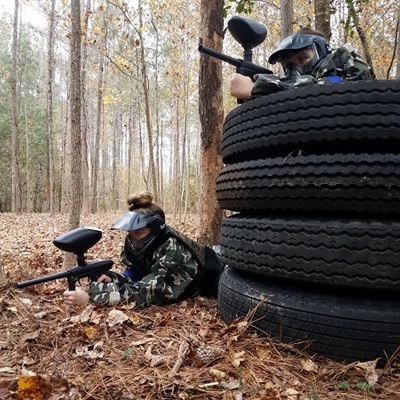 Cape Fearless Extreme Expands Offerings with Addition of Paintball
RIEGELWOOD, NC (USA) – December 12, 2019 –
Cape Fearless Extreme, an aerial adventure park located in Riegelwood, NC, today announces the addition of paintball.
"We are excited to add paintball as our next adventure offering at Cape Fearless Extreme," said Ronald England, general manager, Cape Fearless Extreme. "It has always been and will continue to be our mission to provide an unforgettable adventure that will engage, exhilarate, and challenge and we look forward to delivering that same experience with our paintball battles."
Join Cape Fearless Extreme on Saturday, December 14, 2019 for its inaugural paintball sessions. Reservations are required.
The park offers both traditional and low-impact paintball sessions for ages 10+. A $25.00 entry fee includes goggles, marker, pods with carrier, 100 paintballs, unlimited air refills and referees.
Cape Fearless Extreme is currently operating on Winter Hours: Friday-Sunday from 9:00 AM -5:00 PM. Book your reservations by visiting
www.capefearless.com
, or for large groups, please call directly at (910) 655-2555.