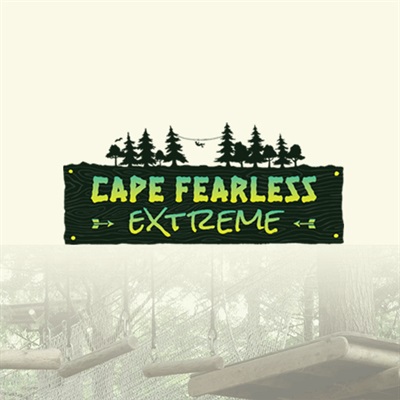 Cape Fearless Extreme's Reopening Set For December 15, 2018
RIEGELWOOD, NC (USA) – December 5, 2018 –
Cape Fearless Extreme, an aerial adventure park located in Riegelwood, NC has set its reopening date for Saturday, December 15, 2018. The adventure park has been closed since September due to sustained damage from Hurricane Florence.
"We are excited for Cape Fearless Extreme to be back up and running once again," says Ronald England, General Manager, Cape Fearless Extreme. "We have added some unique obstacles and challenges to the course and are eager to share the new adventures with our guests. We are very thankful for the support from the
Columbus Chamber of Commerce and Tourism
and the local community, and we look forward to continuing our mission of providing an unforgettable adventure that will engage, exhilarate, and challenge."
"We are very excited to see Cape Fearless Extreme reopen," explains Jennifer Holcomb, President, Columbus Chamber of Commerce and Tourism. "The park provides an awesome experience for our residents and visitors and they are a great corporate partner in our community. Just like our shop local message, we implore everyone to support this business in order for them to succeed and add to our local economy."
The park offers a mix of varying obstacles, cargo nets, ladders, and ziplines, constantly challenging guests to push their limits. All guests are securely attached to a safety line for the entirety of their adventure. The adult courses, for ages 10+, increase in difficulty and height as you progress, and can take anywhere from two and a half to four hours to complete. The kids course, for participants ages 7-11, ranges from 6-15 feet in the air, and does not exceed two hours.
Join Cape Fearless Extreme on December 15
th
for just $15.00 per person. This offer is valid for both Adult and Kids Course Adventures. Reservations are required.
Cape Fearless Extreme is currently operating on Winter Hours: Thursday, Saturday, and Sunday from 9:00 AM -5:00 PM. The Adult 4-Course Adventure Package costs $39.00 on weekdays, and $44.95 on weekends, while the Kids Course is $20.00 daily. Book your reservation by visiting
www.capefearless.com
, or for large groups, please call directly at (910) 655-2555.